Growing Pains
Bethany Loraine Benisch -
July 2020
July 1

-

31, 2020
Reception:

Sun, July 5

, 5:00 pm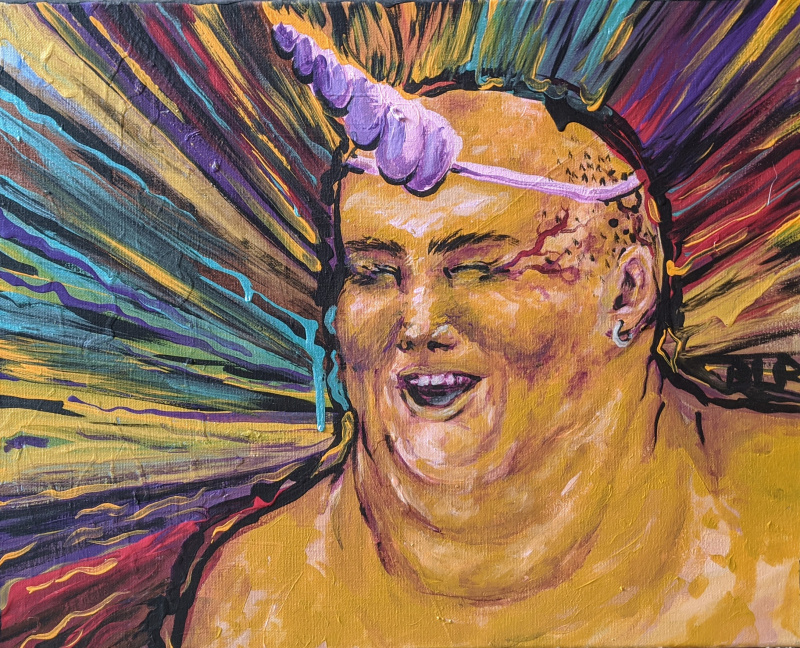 Bio: Bethany Loraine Benisch is a local artist from Madison, WI.
She won Best of Class in the 21st Annual Capital Art Show Conference and was chosen Best Artist in her Graduating Class. She won 3rd place in the Sidewalk Chalk Art Festival outside Tangent in Madison, WI in 2019. Over the years, Bethany has designed 6 wine labels for the GlennHenge Wine Farm.
Bethany is dedicated to making beautiful art that intrigues and draws you in. She believes that department store art is a scourge against true art, and is passionate to see all her friends displaying handmade art in their homes.
Description of my work:

My art is not always beautiful, but it is always true and raw. Sometimes I make it a game to hide bits of beauty in an ugly painting, just like a rainbow on a rainy day. The more you look, the more you may see yourself.
Feel free to send Bethany a message to bethanyloraine.art@gmail.com if your home is lacking beautiful art. She loves painting portraits of dogs and their people.