Currently serving Miso w/ Tofu and Carrots & Mushroom Barley. #vegan
Upcoming Events
Friday, April 27, 2018
The Galen Bundy Piano Trio is a modern jazz group heavily influenced by Scandinavian folk music and Romantic era composers.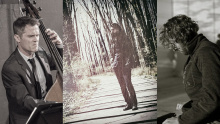 Saturday, April 28, 2018
Live music, poetry, comedy, etc.
Sign Up starts at 7:30. Show starts at 8.
Hosted by Angelica Engel.
Friday, May 4, 2018
Come meet May's featured artist
7 - 9 pm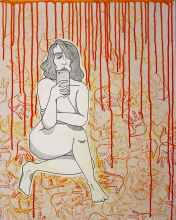 Saturday, May 5, 2018
This month, the Open Mic is on the first SATURDAY, May 5th! Frandu will host! Jeannie Bergmann will be our amazing featured reader! See you there!!!
Sign up starts at 7:30 / Show at 8pm.
Friday, May 11, 2018
"Over the past five years, this quintet has become one of the Midwest's preeminent string bands.