Sunday we will be serving Hungarian Vegetable & Miso w Carrots and Tofu #Vegan
Upcoming Events
Friday, March 2, 2018
Martha Jackson Kaplan is a Pushcart nominated poet who writes from a love of words and a curiosity about how they speak to us of history, sense of place, and the personal. What do we see?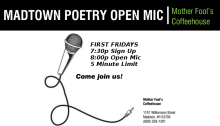 Sunday, March 4, 2018
Come meet March's visual artist, Ellen Meyer.
Reception from 7 - 9 pm
Free and open to the public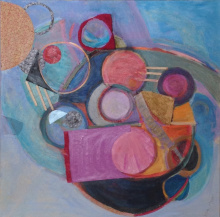 Friday, March 16, 2018
Bill Dickman will be bringing an acoustic trio for this show. Alt-country, Americana, Folk Rock.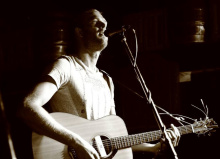 Saturday, March 17, 2018
<strong>Anna Tivel</strong> has spent some quality hours in a dodge caravan repeating lyrical lines over and over until the words fall in time with the windshield wipers, or until the... [more]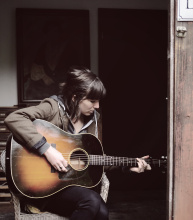 Thursday, April 12, 2018
Stelth Ulvang never slows down. Even on stage as the multi-instrumentalist of The Lumineers, he dashes from piano to guitar, from drums to accordion.