Thanksgiving Hours: 7am - 5pm
Currently serving Split Pea Soup. #Vegan
Upcoming Events
Saturday, November 25, 2017
This is a variety open mic. Feel free to read poetry, tell jokes or stories, and play music. Skits and magic tricks also welcome. Really, anything goes.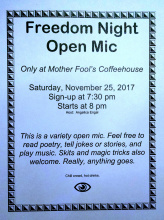 Saturday, December 2, 2017
Sign-up starts 7:30pm. Featured reader at 8pm. Open Mic follows. Read your original work or a favorite poem for up to 5 minutes.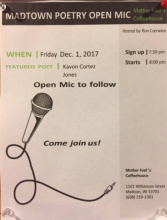 Sunday, December 3, 2017
Come meet December's artist, Rebecca Goldman.
6 - 8pm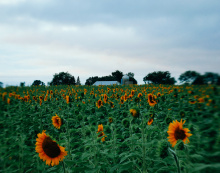 Saturday, December 9, 2017
"James the Magician is a Magician. He is a Comedic Magician. People tend to laugh at him.