Currently serving Brazilian Black Bean & Creamy Broccoli Cauliflower. #Vegan #Soup
Upcoming Events
Saturday, March 24, 2018
Join Yid Vicious and friends for their 22nd annual Groundhog Day (observed) celebration.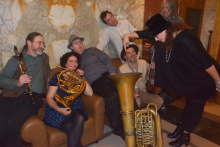 Saturday, March 31, 2018
Music, poetry, comedy... Whatever you do that needs an audience, bring it.
Hosted by Angelica Engel.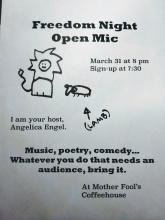 Friday, April 6, 2018
Richard Merelman, a native of Washington, D. C., is Professor (Emeritus) of Political Science at the UW-Madison, where he taught for over thirty years.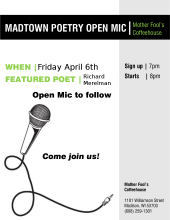 Sunday, April 8, 2018
Come meet April's featured artist.
Free and open to the public.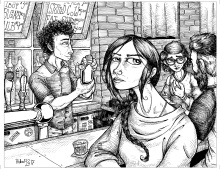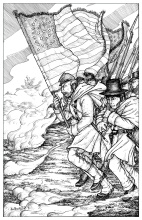 Thursday, April 12, 2018
Stelth Ulvang never slows down. Even on stage as the multi-instrumentalist of The Lumineers, he dashes from piano to guitar, from drums to accordion.