Art Show Archive
December 2019


A 22 year old mixed media artist with a specialty toward acrylic. Originally from southeastern Massachusetts, the artist moved to Madison in order to pursue their artistic journey a little over a year ago. She has been painting since she was little, but rekindled her love for art back in 2017. Artist style is still undeclared, but with influences... [more]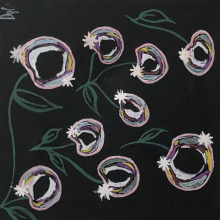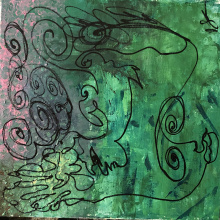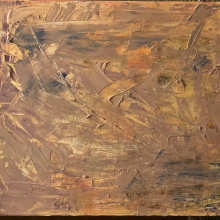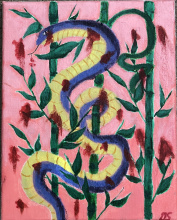 November 2019


Bio- Self Taught Artist from Madison, WI. Creating pushes me to see things in the best light, allowing me to always want to see what can grow from what has been. I have always turned to creating with art and music for countless reasons, but especially in view of how it allows one to continuously learn one's mind over and over again in... [more]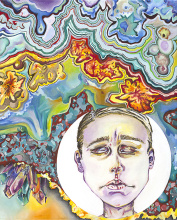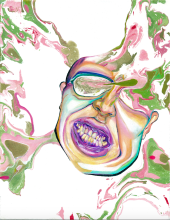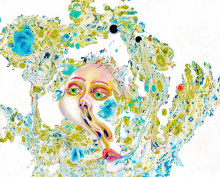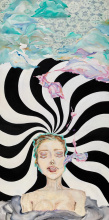 October 2019


I drive a city bus. I get to see Madison from a different perspective. One that I looked for but never found in local art. So I decided to try doing it myself. It's been nine years and a lot of painting and learning. I try to capture the energy and mood of a scene. The details are less important than a memory or feeling a scene might conjure up.... [more]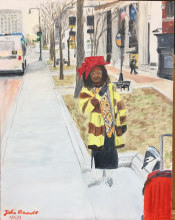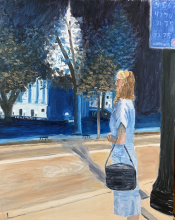 September 2019


I'm experimenting with a variety of techniques applying mixed media and oil paint, depicting the beauty, yet harshness of nature. Inspired by natural scenery in combination with humans, man-made structures and objects, this exhibit is hand-painted images of local areas, also travels to the upper midwest and Europe. It's exploring... [more]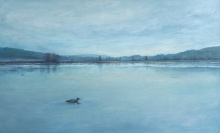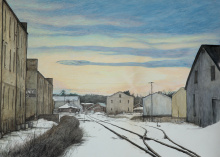 August 2019


GROUP STATEMENT A friendly group of Madison-area artists eager to celebrate art with one another and with the community. Kathleen Wright Visual artist specializing in acrylic & oil, eggshell mosaic, and found collage pieces. Mother of six. With an intuitive style, her work explores the profound comforts of family, spirituality, and the every-... [more]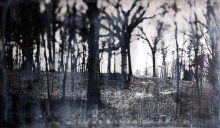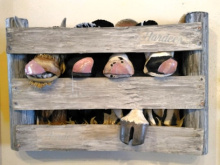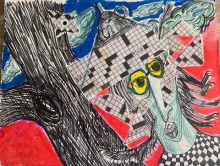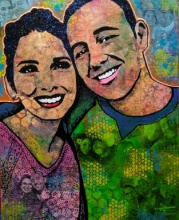 July 2019


Bio: Alyssa Reynolds is a Madison based musician and artist who is excited to share her works with the community. Reynolds focuses primarily on abstract art and draws on themes from nature, femininity, and queerness. Her artwork is most recognizable through her use of textures and metallic highlights. Reynolds most recently she was featured at... [more]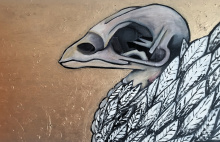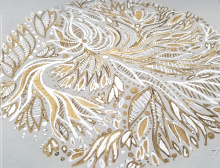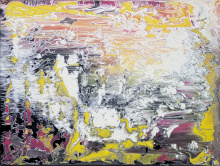 June 2019


Madison artist and musician Joe Price uses lurid dabs of paint, splashy ink strokes and lots of tacks, nails and resin to illustrate his vision of the ways nature and the subconscious mind mirror and echo each other through psychedelic imagery, metaphor and suggestive compositions.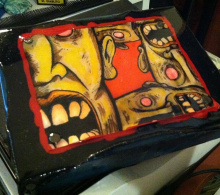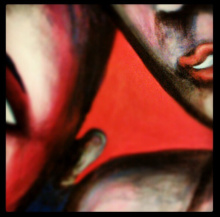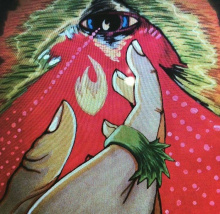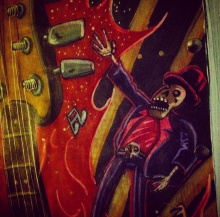 May 2019


A captioned photo exhibit exploring the myriad of ways that corporations exercise their constitutional "rights" under our very noses. Each photo captures a perfectly normal scene that few of us even notice anymore - from corporate designed mass culture and corporate planned landscapes, to corporate run services, corporate controlled non-profits,... [more]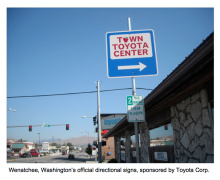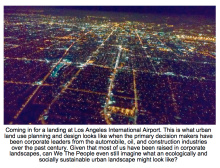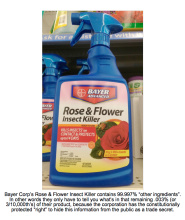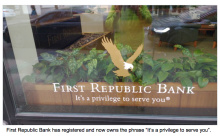 April 2019


Artist Statement/Bio Born to parents who painted houses, I always loved paint and had a desire to fill all of the white walls with colors. I grew up in the middle of nowhere and this gave me a deep sense of appreciation and wonder for nature and its beauty. As a kid, to my parents' dismay, instead of starting a new canvas every time I wanted to... [more]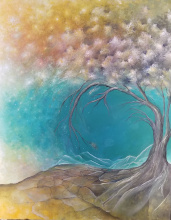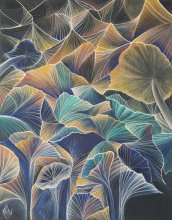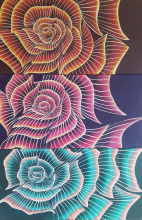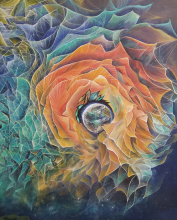 March 2019


Large 'giclee' monoprints on durable vinyl, highly resistant to changes in climate, artistic and otherwise. Function and meaning...ambiguous.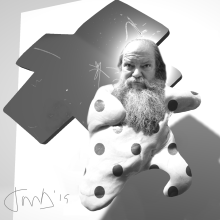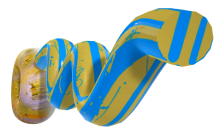 February 2019


I am a 30-something someone who by day is a cog in the cold and calculating machine of the banking industry. By night......well, some nights, late nights, I occasionally paint. I grew up in Watertown but have lived in Madison most of my adult life. I also lived in Portland, Oregon for a couple years and in Dubuque, IA for one year. For nearly a... [more]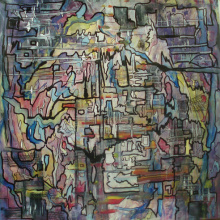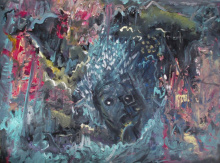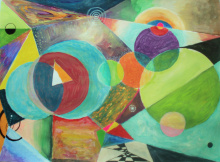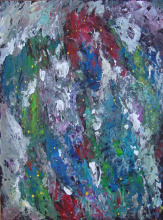 January 2019


My name is Emily Schmidhamer and I'm 21 years of age. I'm originally from Portland Oregon but I've lived in and traveled around all different parts of the west coast from Washington to California. I've been making and creating all kinds of art my entire life. Art has always been something I was really drawn to and still to this... [more]