100 Days of Art
Robin Good -
November 2021
November 1

-

30, 2021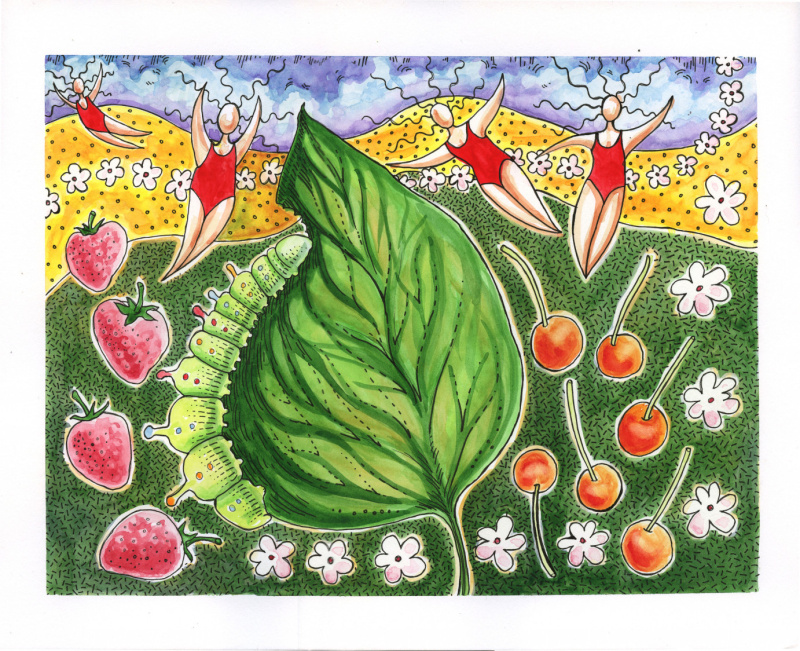 100 Days of Art: December 31, 2020 to April 9, 2021
100 Days of Art was a COVID-19 Sequestration Project. It began on New Year's Eve of 2020. Robin made a pledge to herself to create one piece of artwork per day for one hundred consecutive days. The objective was not just to make art, or journal, but to create cohesive art pieces, each suitable for framing. The compositions needed to be conceived and produced daily, despite tiredness, lack of ideas, and time. This fostered the artist's inventiveness, discipline, and grit.
These pieces draw upon the artist's playful nature, her love of the natural world, and her philosophical exploration and expression of the human condition. This is a sampling of some of the pieces made during those hundred days. The project taught the artist many things, including the great access to creativity that we can all have if we just sit with it and give it an outlet. Robin found it to be a joyous experience!
About the artist A lifelong artist, Robin, earned her BFA at the UW–Madison. When she first began her studies, painting and drawing, especially of the human form, was her main emphasis. After a time, she became interested in the disciplines of printmaking, especially intaglio (woodcutting and etching). Finally, understanding that success of a composition relies on the arrangement of elements and use and choice of medium, she studied the components of successful design. In addition to her studio work at the UW–Madison, Robin studied the History of American Art from the Revolutionary War era through contemporary times.
Robin continues to explore various mediums of artistic expression while maintaining work/art/life balance as a graphic designer at the UW–Madison and a freelance graphic designer.
Robin's fine art is in the permanent collection of the Madison Museum of Contemporary Art (MMOCA), on display at health care facilities, and in private collections. Her graphic design work can be seen on WORT FM T-shirts, set designs for theatre productions, and various materials for students at UW-Madison.