Misguided Souls
Cameron Brockman -
February 2020
February 1

-

29, 2020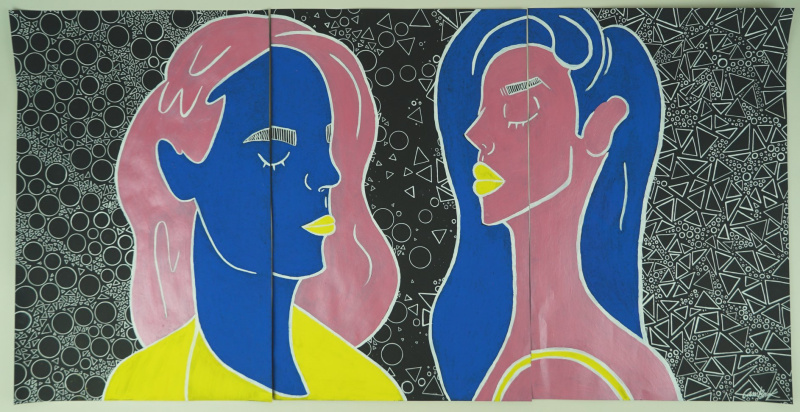 This eclectic collection of work is meant to represent a series of souls stumbling to find a place in this world. The rigors of life can take any form; that of beauty, of fear, of simplicity, of darkness… It is not until we dive deeper than the surface that we can find ones truth, reality, and purpose. The Misguided Soul showing is meant to capture this eternal struggle and take on many surface level, visual forms to create a misunderstood collection of chaotic differences.
For as long as she can remember, Brockman has practiced art and been inspired by countless people and objects. Her Grandma always says that she has known Cameron was destined to be an artist since the day she picked her up from kindergarten and Brockman had placed a piece of paper on a tree and scribbled across it to expose the texture of the bark.
Cameron E. Brockman, graduated from Edgewood College with a studio art degree. She currently works for Bethel Horizons as their Media Marketer and Graphic Designer. Brockman believes in the power of art in the sense that it allows for deep connections with one's self and with others. It is the greatest form of expression and allows for one to truly be themself.
Outside of art and work, Brockman has dreams of being a foster parent and opening her own summer camp. Brockman is a part of the LGBT+ community, but rarely incorporates this into her art. Rather, she prefers to focus on issues of mental illness and women's issues. Art is Brockman's true passion and she tries to incorporate it into all aspects of her life. Through crafts with the kids she works with, to makeup/face paint at festivals and haunted houses, she brings art with her everywhere and is always looking for ways to expand her practice.