Names of Different Objects, Different Places, and Different People
Barb Priem -
October 2017
October 1

-

31, 2017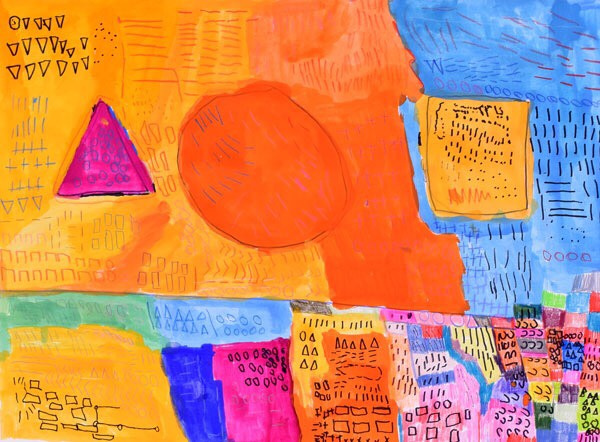 Artist statement:
I first started making art four years ago. When I got out after a long nursing home stay, I found out that I couldn't do some of the jobs I used to do, so now I own my own business, making and selling my art.
I think my art is different now from when I started. I draw different objects and shapes using colored pencils, pens, watercolor, and gouache. I love using greens, reds, blues, and pinks most of all. I also do drawings of big cities, like New York, Chicago, and San Francisco. I live in the heart of Madison, and love being able to go to the coffee shops and restaurants on my own, but I dream of someday going to visit the really big towns.
I love baseball, football, and the Packers. I keep everyone in line at the art studio. I also enjoy trips to the woods to create art. Art makes me feel like I'm doing something good for other people.