Music / Event Calendar
Come share your best "Naughty or Nice" story at the Mad City Story Slam!
Sign up starts at 6:30 and the event starts at 7.
[ more ]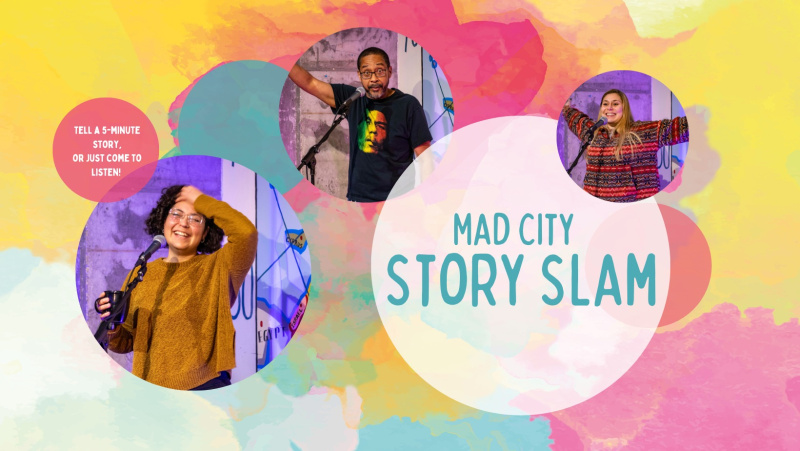 Madame Rose and Professor Lazlo invite you to their award-winning act, "The Deluxe Magic Show."
Described as a cross between "Laugh In" and "Twilight Zone", this mischievous duet performs magic "like nothing you've seen before." You will understand why when you see the show.
In 2019 their creative performance won them first prize in the Stage Magic Contest at the 81st convention of the Wisconsin Houdini Club. They were also given the Design and Costuming Award. The show combines magic and performance art, ridiculous humor, and a sense of absurdity, but is sometimes poignant and serious too....
[ more ]