Multifaceted: A Floral State of Mind
Melanie Sartori -
February 2022
February 1

-

28, 2022
Reception:

Sat, February 26

, 3:00 pm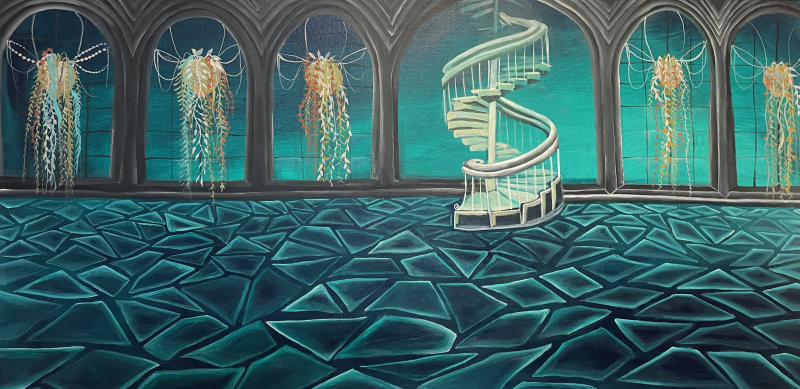 Artist Bio: Melanie Sartori is a multidisciplinary artist residing in Madison, WI. She is primarily a painter working in pop surrealist styles. She has been painting since she was a child. Being born blind in one eye gave her a fascination with the visual world, as she lacks normal depth perception. She enjoys experimenting with painting and is always seeking out novelty in her work, as her process is largely spontaneous. She is inspired by history, philosophy, science and the natural world. Her work has been displayed at art shows in cafes in Madison since her first show in 2019 at Mother Fool's. Her work has also been displayed at a pop up fair for the Madison Museum of Contemporary Art.
In 2020 she began experimenting with making street art. She started drawing chalk art during lockdowns on the sidewalk for passerby. During the summer of 2021, she was hired by the city of Middleton to create chalk art on community nights.
She works at a call center by day and is an artist by night. In her free time she is hiking, grocery shopping, reading or writing.