Pezala Art Show
Sudha Flavia Juvvigunta -
August 2016
August 1

-

31, 2016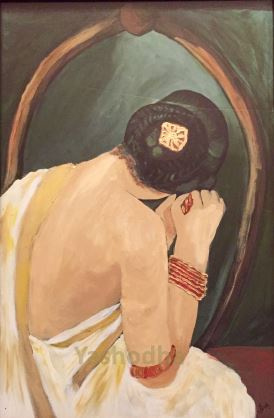 Sudha Flavia Juvvigunta was born and raised in the suburbs of Chennai, India. Chennai (Madras) is believed to be a hallmark of India's rich art cultural legacy. She has an immense visual sense for bright color and various color co‐ordination. Her passion for art started at a very early age. Her interest was not only on paintings but also in music, dance and spirituality. As her passion towards the art grew, she found a great bond with painting which became a part of her. At the age of 13, she came 3rd among National Level Art competition.
Being brought up from a well‐educated family, she had the choice to choose either Engineering or Medicine as her major after high‐school. She went ahead and pursued her Undergrad and Grad in Biomedical field. But her passion for arts was kept on striving. She learnt art from various resources such as books, videos and galleries. She has been experimenting with several mediums such as watercolor, oil, acrylic, pencils, pastels. Down the road, oils and acrylic were found to be her preferred mediums.
She is an admirer of nature and tradition where they go hand‐in‐hand. Her paintings show the beauty of the nature‐tradition by painting woman, love, music and flowers. Her ethnic origin has influenced her work, which is represented in many of her collections. She gets her inspiration from the legend Raja Ravi Varma, M.F. Hussain and her teacher Mrs. Sivakumari from Hyderabad, India. She strives to perfect her craft with every painting and the message with which it's been delivered to the people.